Check Availability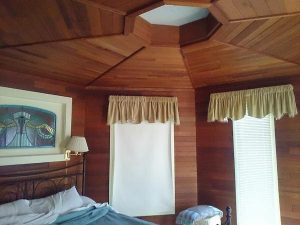 ---
Things you should know before booking
Rooms: Every room is different. If you are making reservation on online travel agencies (booking.com, Expedia, etc..), please read. Lower priced rooms are usually small. Our most critical reviews come from people who didn't read the title and description on online travel agencies such as Expedia, Booking.com, Trip Advisor, etc.
Pricing: Being a seasonal business, the summer prices are competitive in the area. If you are price sensitive, winter is a better time.  Cross shopping is a good way to realize the value of the price you pay.
Building: This hotel is all about unique experience. It is a classic building with individual unique rooms. If you like motel type rooms, this is not the place.
Grounds: Unlike other accommodations in the area, we have grounds to stroll, a small trail on the property, a pond to relax by.  The outside of the property adds to the experience as well.
---
Contact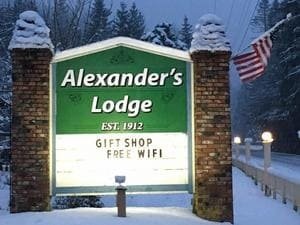 Address: 37515 State Route 706 E, Ashford, WA 98304
Phone: (360) 569-2300
Email: info@alexanderslodge.com
---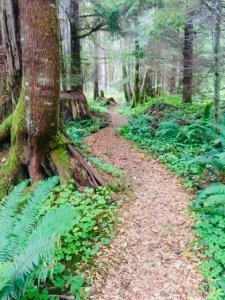 Things To Do Around Here
We compiled a list of things to do and easy hikes that span from 20 minutes to 4 hours. Follow the links below:
Things to do around Alexander's and Mt. Rainier area
Easy hikes around Mt. Rainier area under four hours
---
Weather (Units in Fahrenheit) – More Details
Snow

Rain and snow. Lows overnight in the mid 30s.

Rain

A steady rain in the morning. Showers continuing in the afternoon. High 43F. Winds ESE at 5 to 10 mph. Chance of rain 90%. Rainfall near a half an inch.

Rain

Showers early, becoming a steady rain later in the day. High near 50F. Winds SE at 10 to 15 mph. Chance of rain 90%. Rainfall near a quarter of an inch.

Mostly Cloudy

Mostly cloudy skies. High 43F. Winds ESE at 5 to 10 mph.

Chance of Rain

Overcast with rain showers at times. High near 45F. Winds ESE at 5 to 10 mph. Chance of rain 60%.
---
Gallery of Grounds and Building
---
Gallery of Rooms and Breakfast