We collect feedback from our guests using a comment card. As we say, constructive criticism helps us improve and appreciation motivates us to go the extra mile.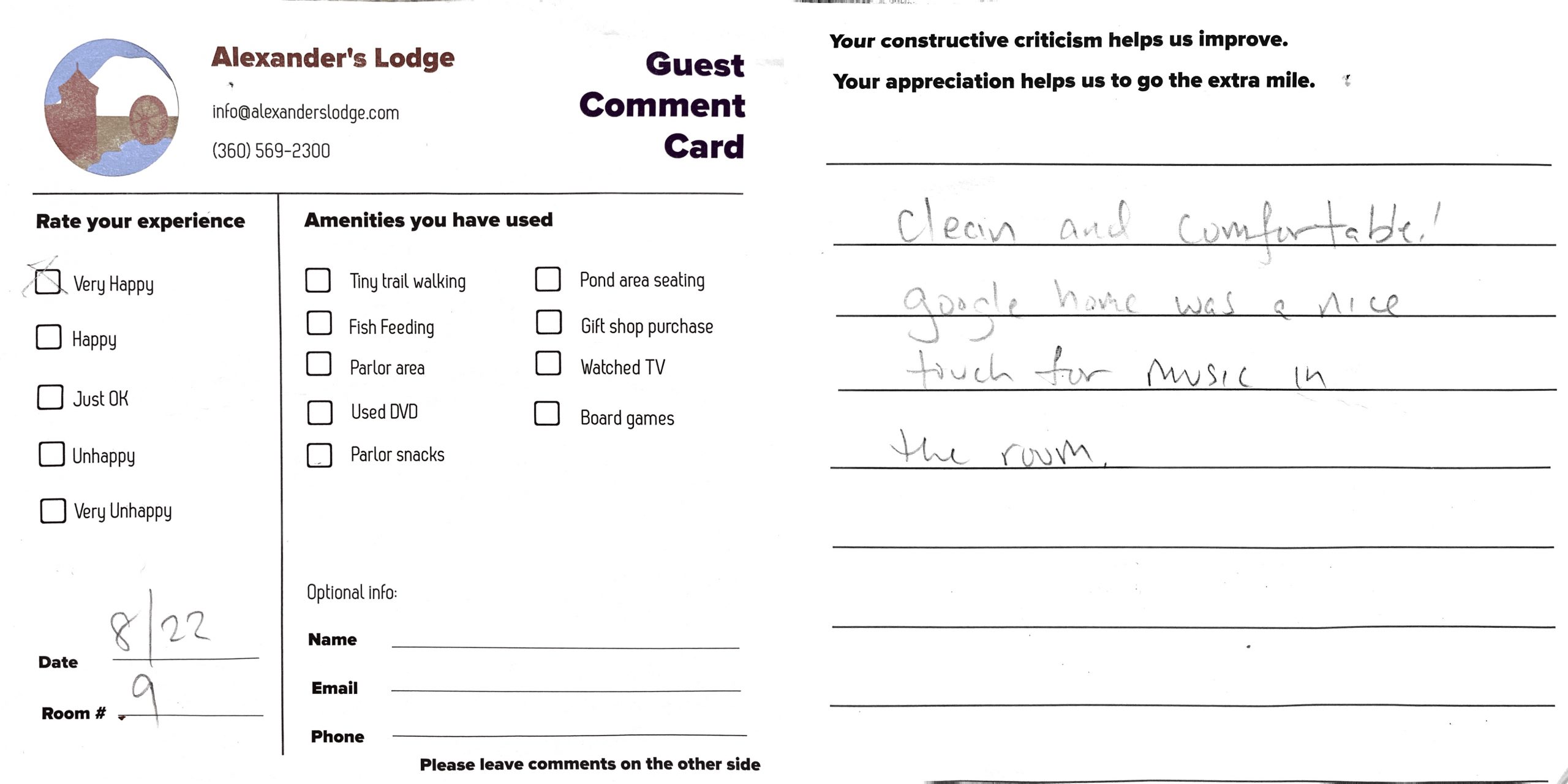 Rating: Very Happy ⭐⭐⭐⭐⭐
Comment: Clean and comfortable! Google home was a nice touch for music in the room.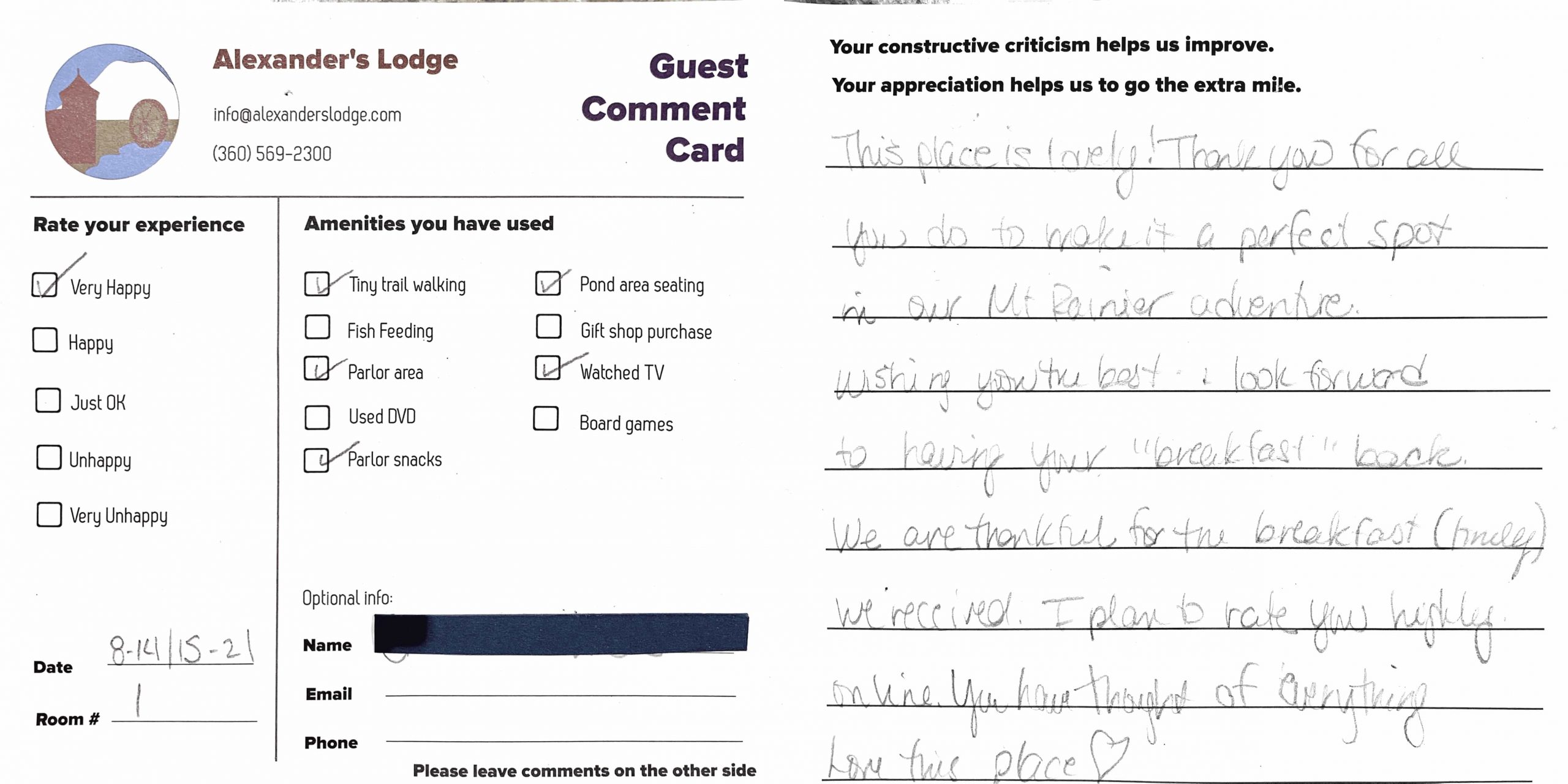 Rating: Very Happy ⭐⭐⭐⭐⭐
This place is lovely! Thank you for all you do to make it a perfect spot in our Rainier adventure. Wishing you the best. I look forward to bring your "breakfast" back. We are thankful for the breakfast (truly) we received. I plan to rate you highly online. You have thought of everything. Love this place ❤️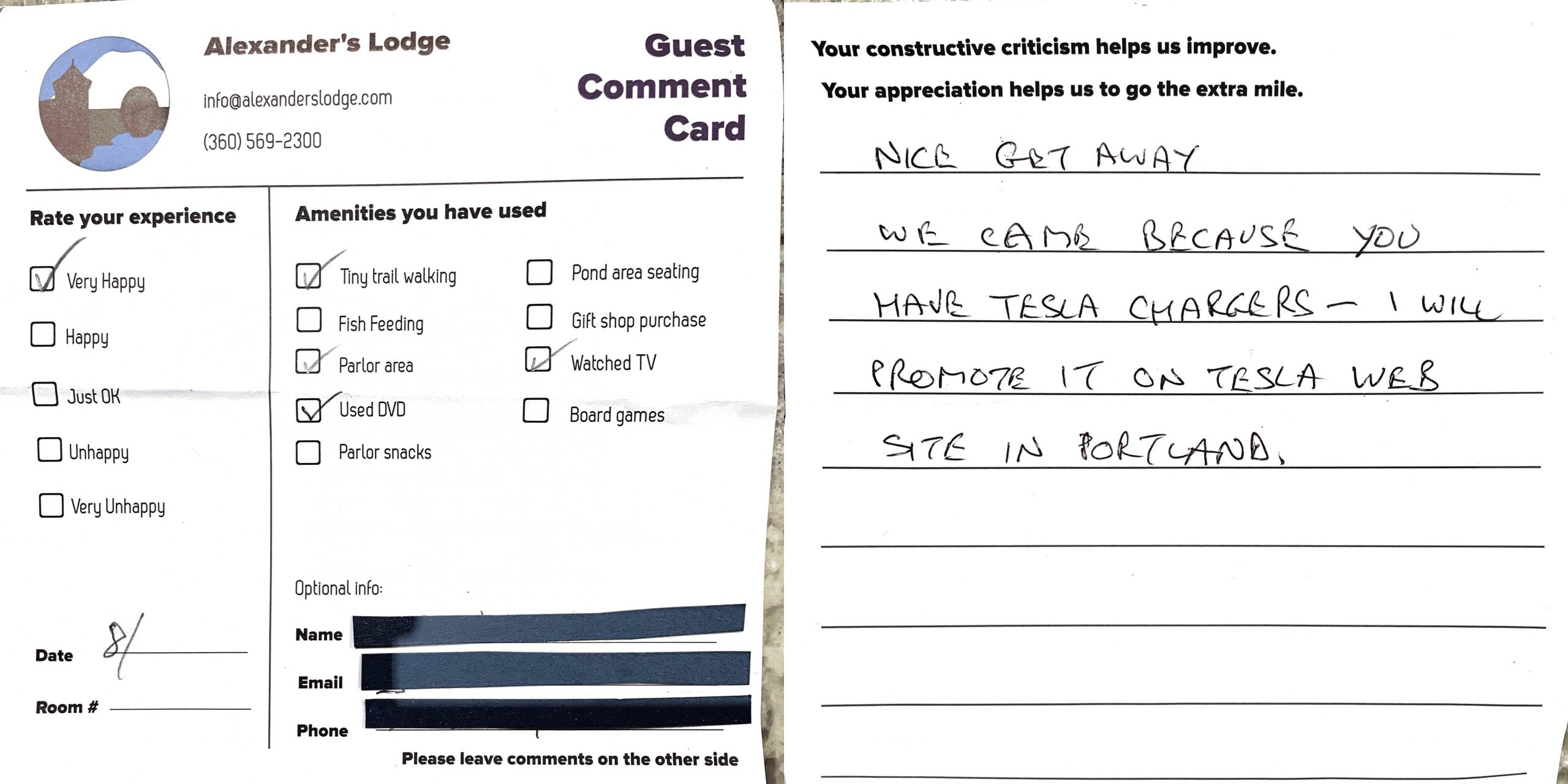 Rating: Very Happy ⭐⭐⭐⭐⭐
Nice Getaway. We come here because you have Tesla chargers. I will promote it on Tesla website in Portland.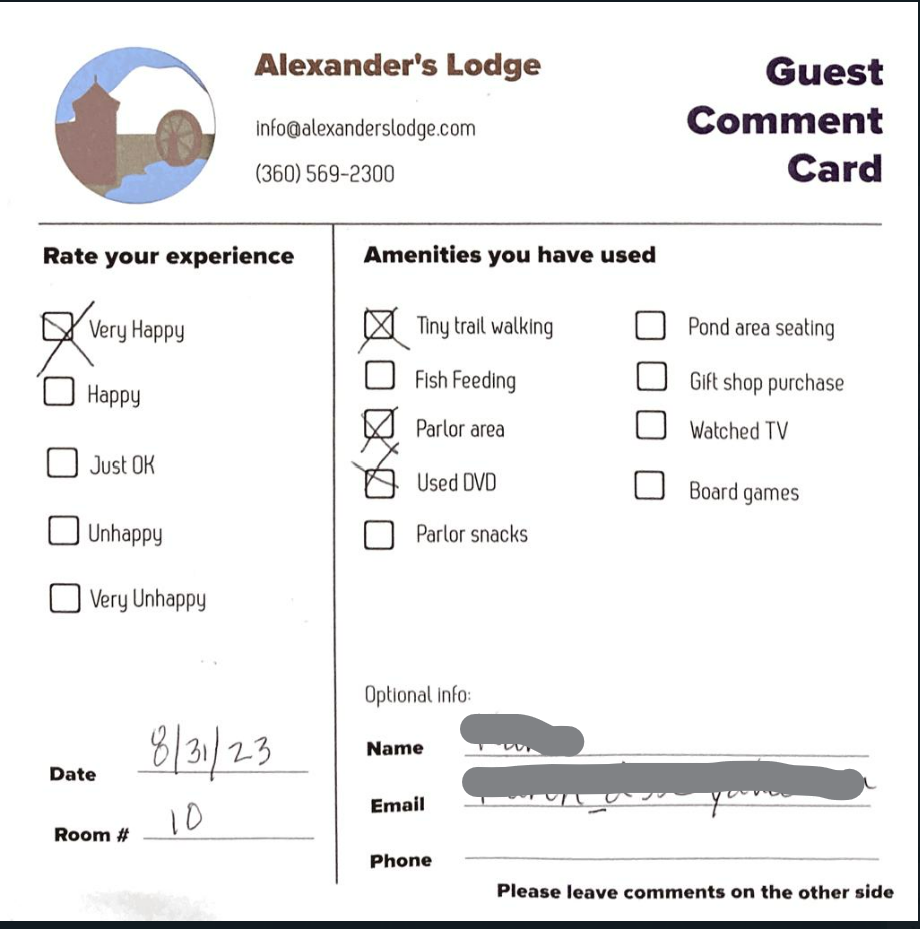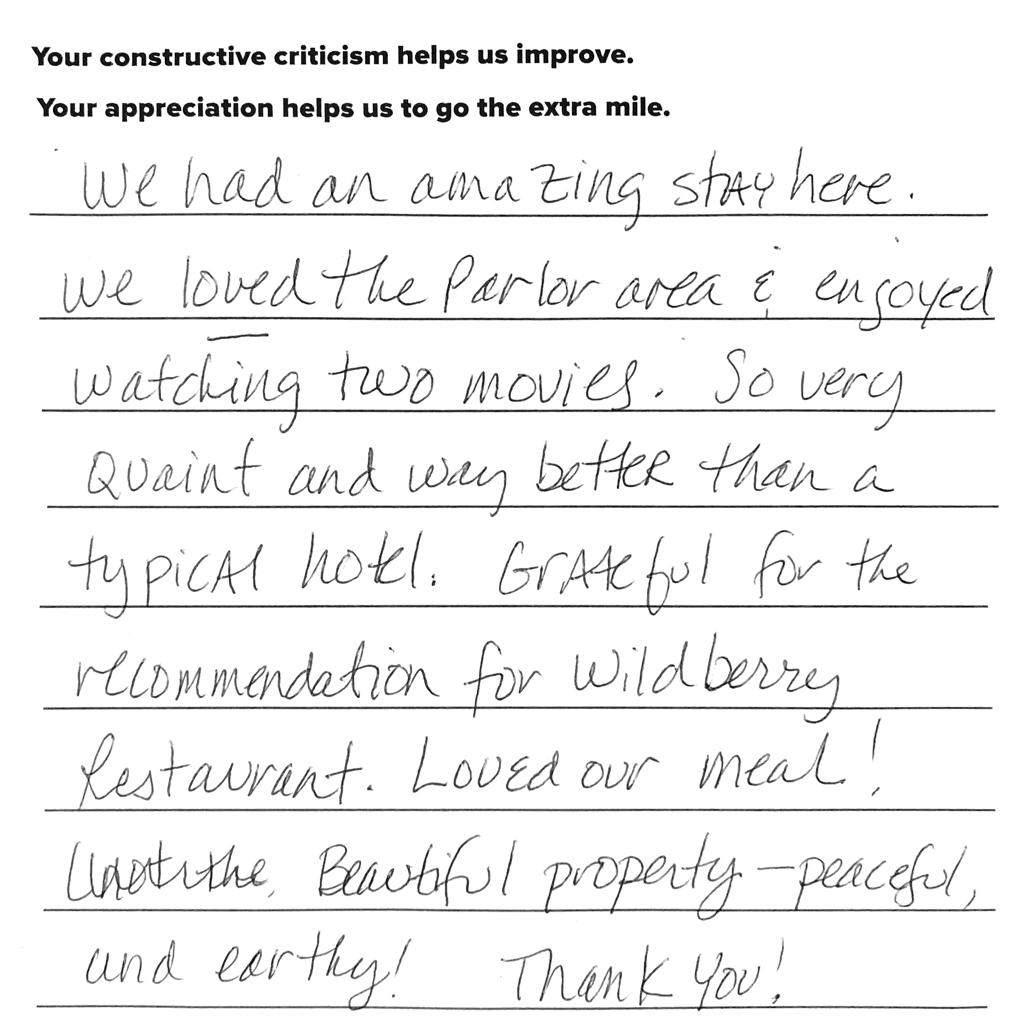 Rating: Very Happy ⭐⭐⭐⭐⭐
We had an amazing stay here. we loved the Parlor area & enjoyed watching two movies. So very quaint and way better than a typical hotel. Grateful for the recommendation for Wildberry restaurant. Loved our meal! Beautiful property-peacful, and earthy! Thank you!
8/31/2023