Given the COVID 19 restrictions, hotels in the area stopped offering breakfast all together. We are trying hard to offer this complimentary amenity while ensuring safety. Please note that this breakfast is free of cost and is not freshly cooked. This is a temporary measure, until we can safely return to hot cooked buffet breakfast
We are providing a BREAKFAST BASKET with individually wrapped packaged items while still giving you some choice to select items. We will deliver this basked DIRECTLY to your room (with a knock on the door, placed outside your door). We hope you appreciate our efforts to keep going and provide this in the midst of difficult times.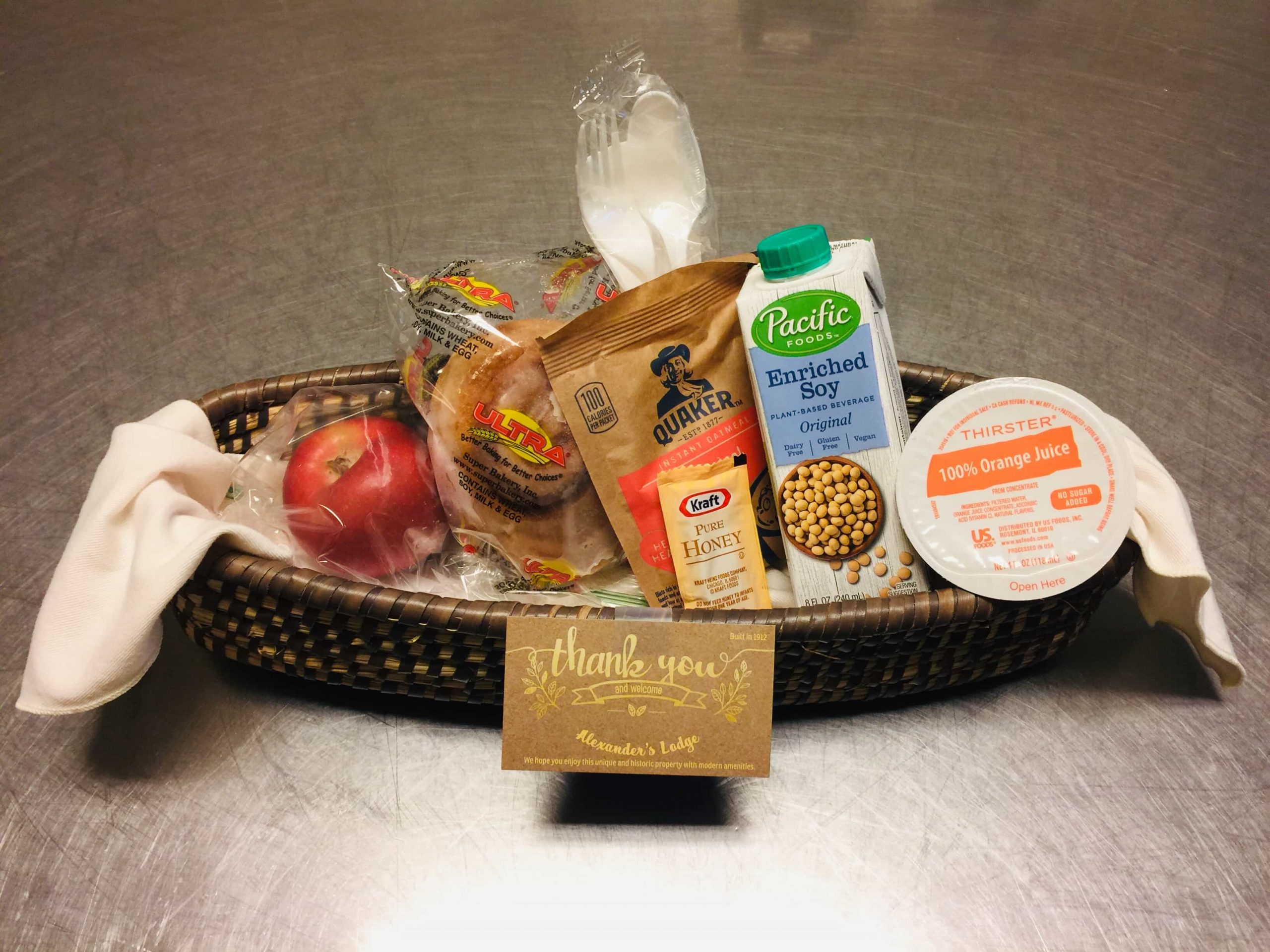 You select what should be in your breakfast a day before your arrival and we drop a beautiful basket at your room between 8:00 am and 8:30am. Email us(info@alexanderslodge.com) before your check-in date if you need your breakfast earlier than 8 am.
We will send you an email with a form to fill or you can call us and let us know your preference the day before.
Breakfast is not available for the vacation home guests (Chalet Rental) as it is equipped with full kitchen.
Here is the menu for reference (please wait until a day before to place your order). Each guest in your party gets make their own choices from the menu.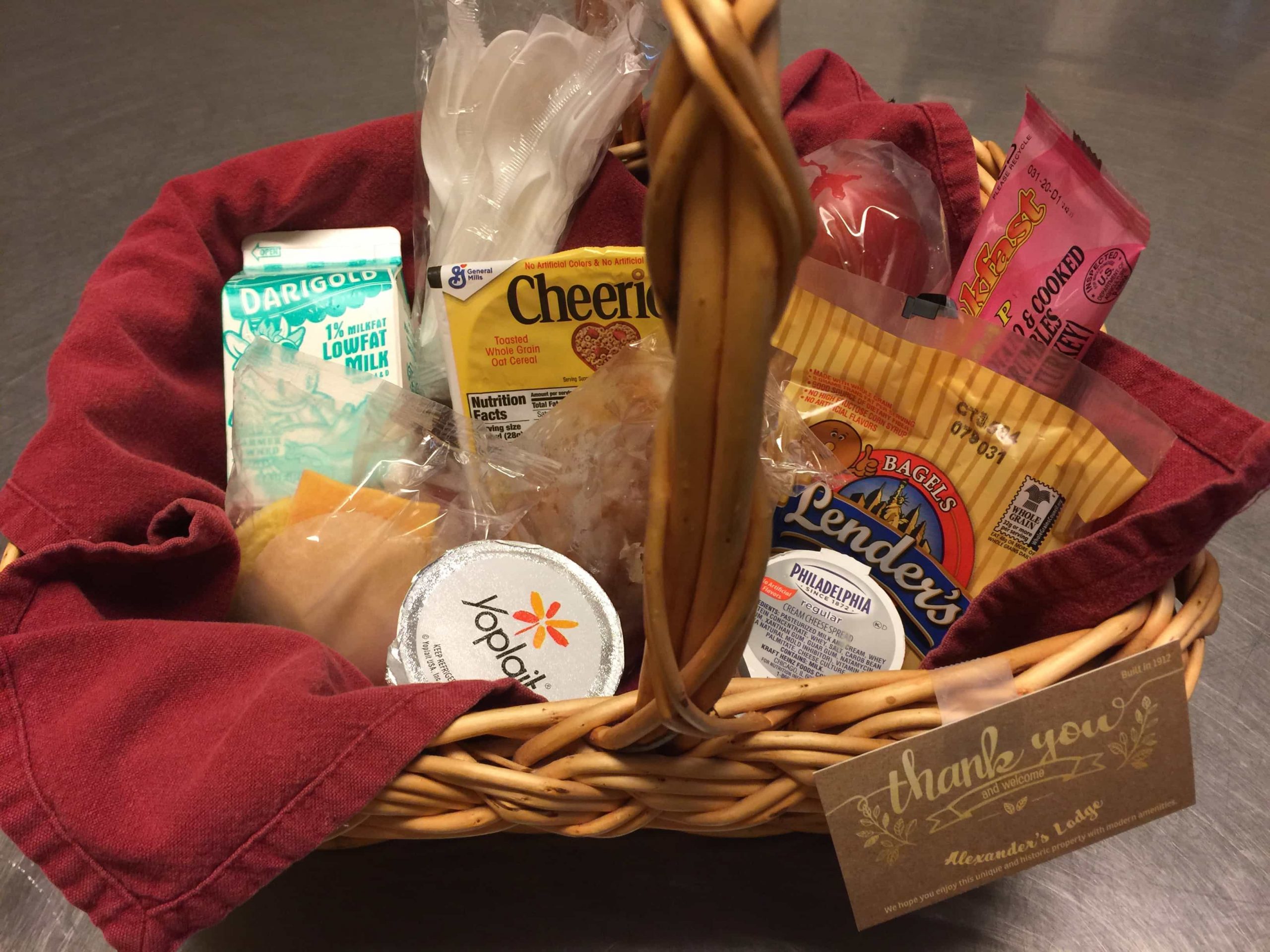 Menu Per Person
♨️ indicates use the in-room microwave to warm it up for maximum freshness.
🌱 indicates Vegan (please discard milk)
🟧 indicates Gluten Free
☕ Enjoy with hot coffee – coffee maker available in the room.
Pastries, Breads & Cereal (select 2 items)
♨️ 🌱 Bagel with Cream Cheese (2 Oz)
♨️ Sandwich, Egg & Cheese Whole Grain (2.3 Oz)
♨️ Burrito, Egg Sausage, Turkey Cheese Potato Whole Grain
♨️ Danish Bear Claw Apple Whole Grain (3 Oz)
♨️ Cinnamon Roll
🌱 🟧 Cheerios with 1 % Milk
🌱 Oatmeal with 1 % Milk
Corn flake with 1 % Milk
Fruit Loop with 1% Milk
🟧 Fruited Yogurt – Straw-Bana ( Based on availability )
Beverages ( Select 1 item)
Orange Juice
1% Milk
Soy Milk
Fresh Fruit
🌱 🟧 Apple
Extras
Cream Cheese
Butter
Honey
Jam