Breakfast is NOT available for CHALET HOUSE and SUMMIT SUITE as they are equipped with full kitchen.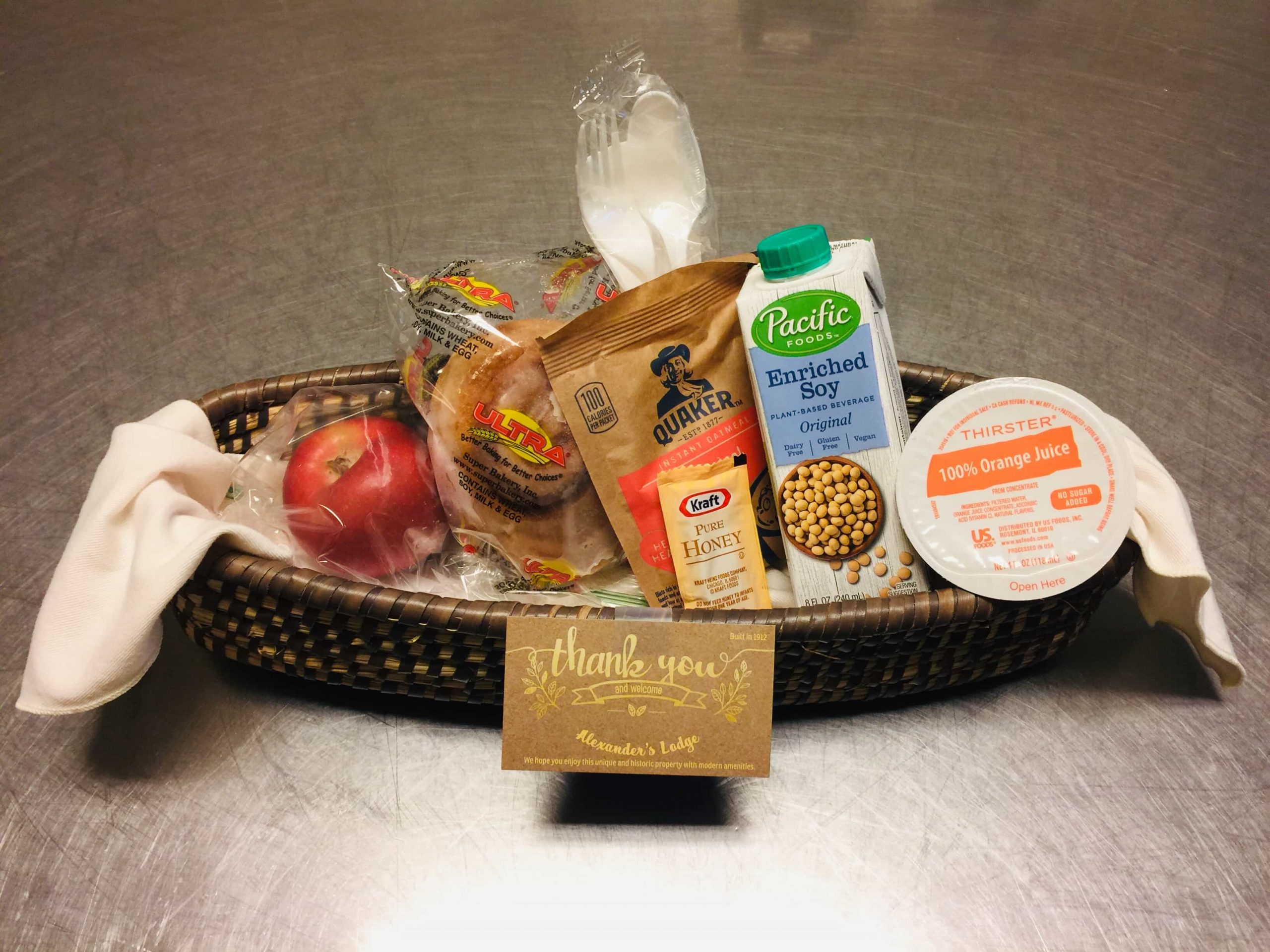 We are providing a BREAKFAST BASKET with individually wrapped pre-packaged items while still giving you the choice to select items. We will deliver this basked DIRECTLY to your room (with a knock on the door, placed outside your door).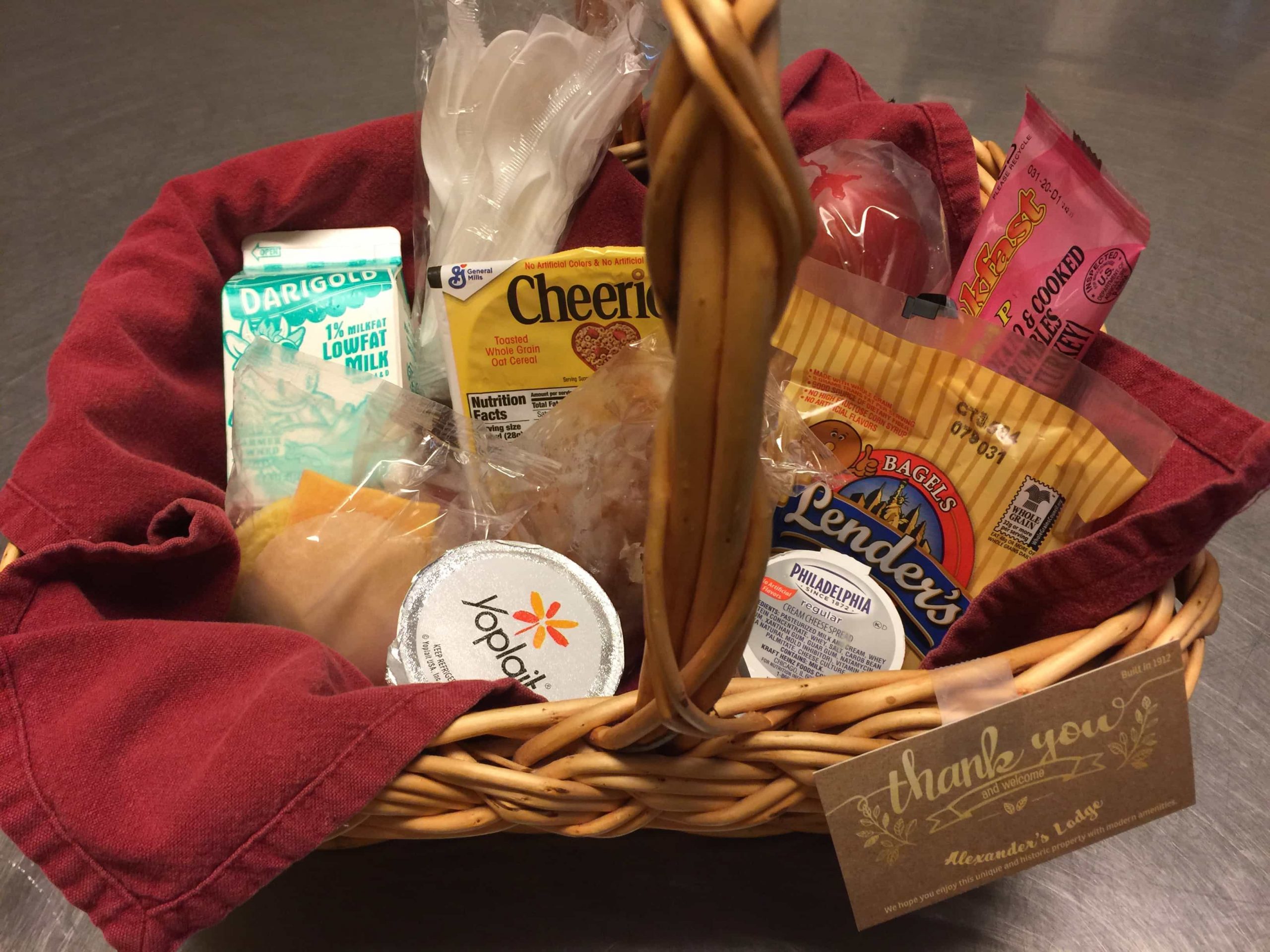 How to request your breakfast
THIS IS NOT THE ORDER FORM. Check your email for the link to breakfast ordering form. If you did not receive an email, pleas call us or email us THE DAY BEFORE your check-in date.
You select what should be in your breakfast a day before your arrival and we drop a beautiful basket at your room between 7:30 am and 8:00am in summer and between 8:00 am and 8:30am in winters. If you need your breakfast earlier than these timings, please email us at info@alexanderslodge.com THE DAY BEFORE your check-in date.
Whats on the menu?
Each person on your reservation gets :
1 item under Pastries,& Cereals
1 Snack
1 Add-ons
1 Beverage
Enjoy your breakfast with hot coffee! Coffee maker is available in the room.
1. Pastries, Breads, Cereal( 1 per person)
Sandwich, Egg Sausage & Cheese Croissant (4.9 Oz, 470 Cal)
Two boiled eggs in shell(160 Cal)
Sandwich Peanut Butter & Jelly (2.6Oz, 300 Cal)
Oatmeal Cup, Gluten Free (1.9 Oz, 210 Calories)
Breakfast Pastry (4 Oz, 380 Cal)
2. Snack ( 1 per person)
Trail Snack Mix (~200 Cal)
Apple (~100 Cal)
Fruit cup (4Oz, 60 Cal)
3. Add-on (1 per person)
Chocolate Cookie (280 Cal)
Flavored Yoplait (~100 Cal)
2 String Cheese Sticks (160 Cal)
4. Beverage (1 per person)
Orange Juice
Reduced fat milk (8Oz