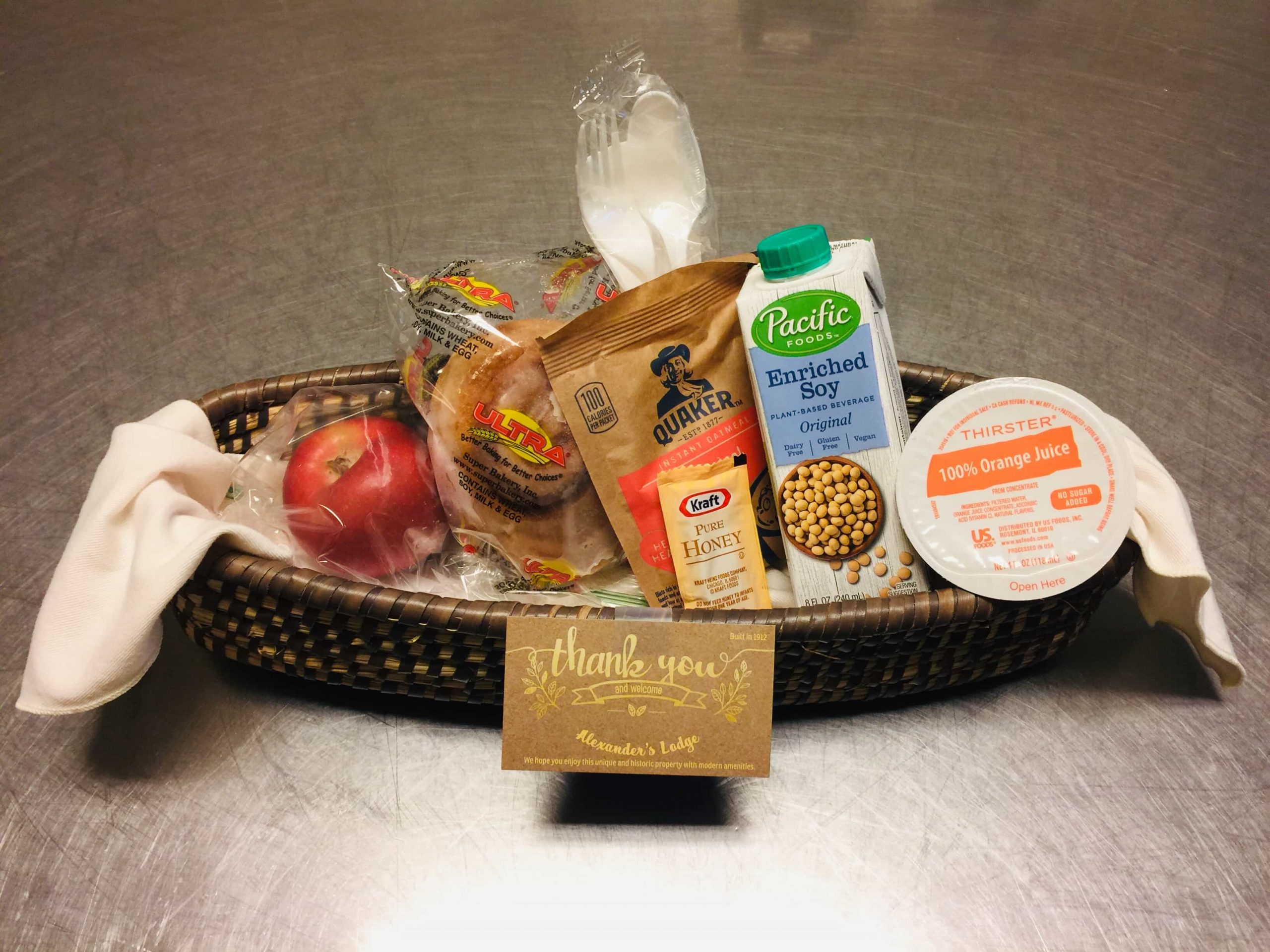 Please note: The breakfast is free of cost and is not freshly cooked. This is a temporary measure, until we can safely return to hot cooked buffet breakfast. To ensure your safety, we are offering individually wrapped, pre-packaged items.
Breakfast is not available for Chalet House and Summit Suite as they are equipped with full kitchen.
🌱 indicates Vegan (please discard milk)
♨️ indicates use the in-room microwave to warm it up for maximum freshness.
🟧 indicates Gluten Free
☕ Enjoy with hot coffee – coffee maker available in the room.