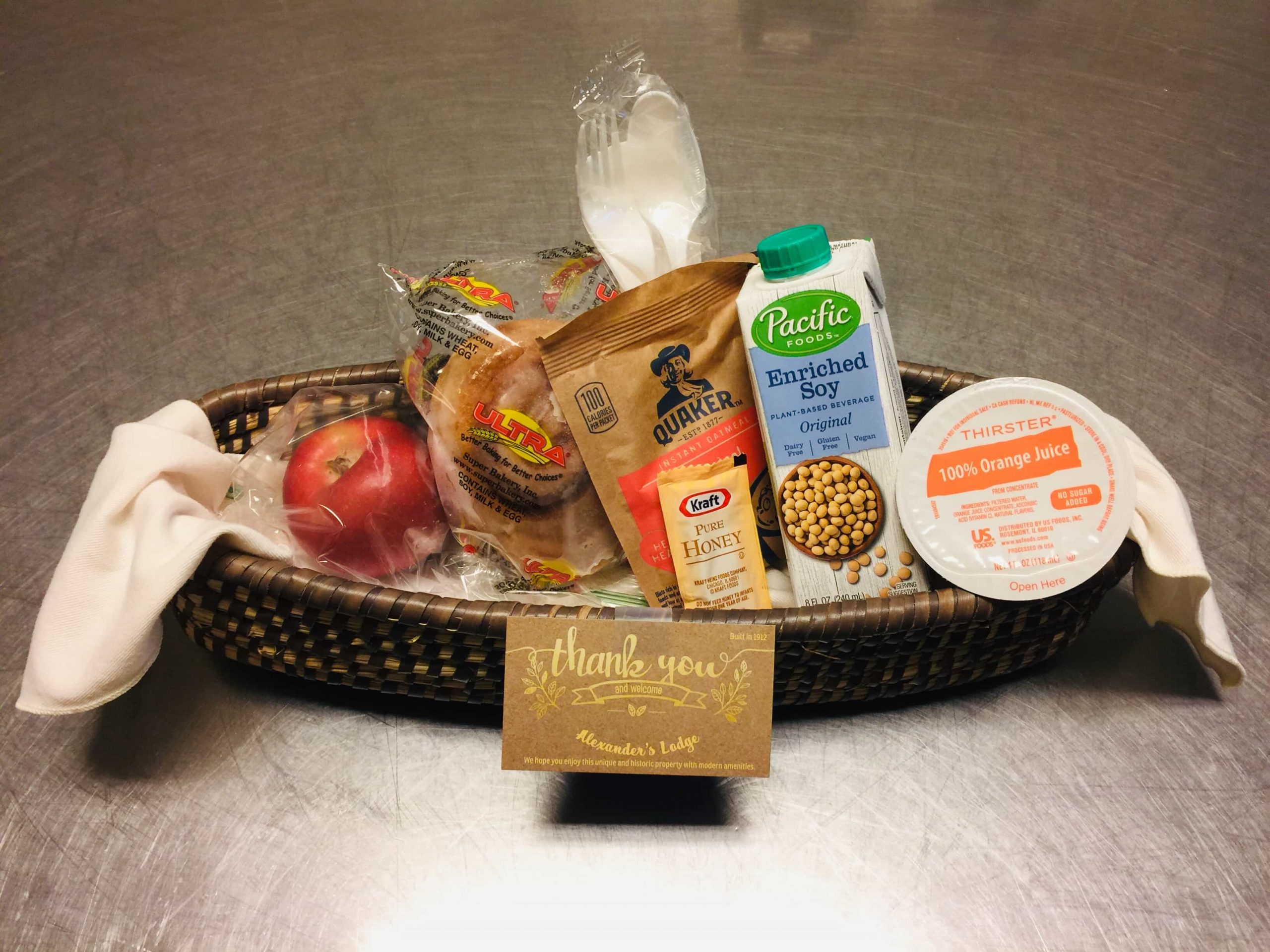 For your health and safety, we provide a BREAKFAST BASKET with individually wrapped packaged items while still giving you the choice to select items. We will deliver this basked DIRECTLY to your room (with a knock on the door, placed outside your door).
Breakfast is not available for Chalet House and Summit Suite as they are equipped with full kitchen.
Note: Items may be substituted without notice due to supply chain issues.