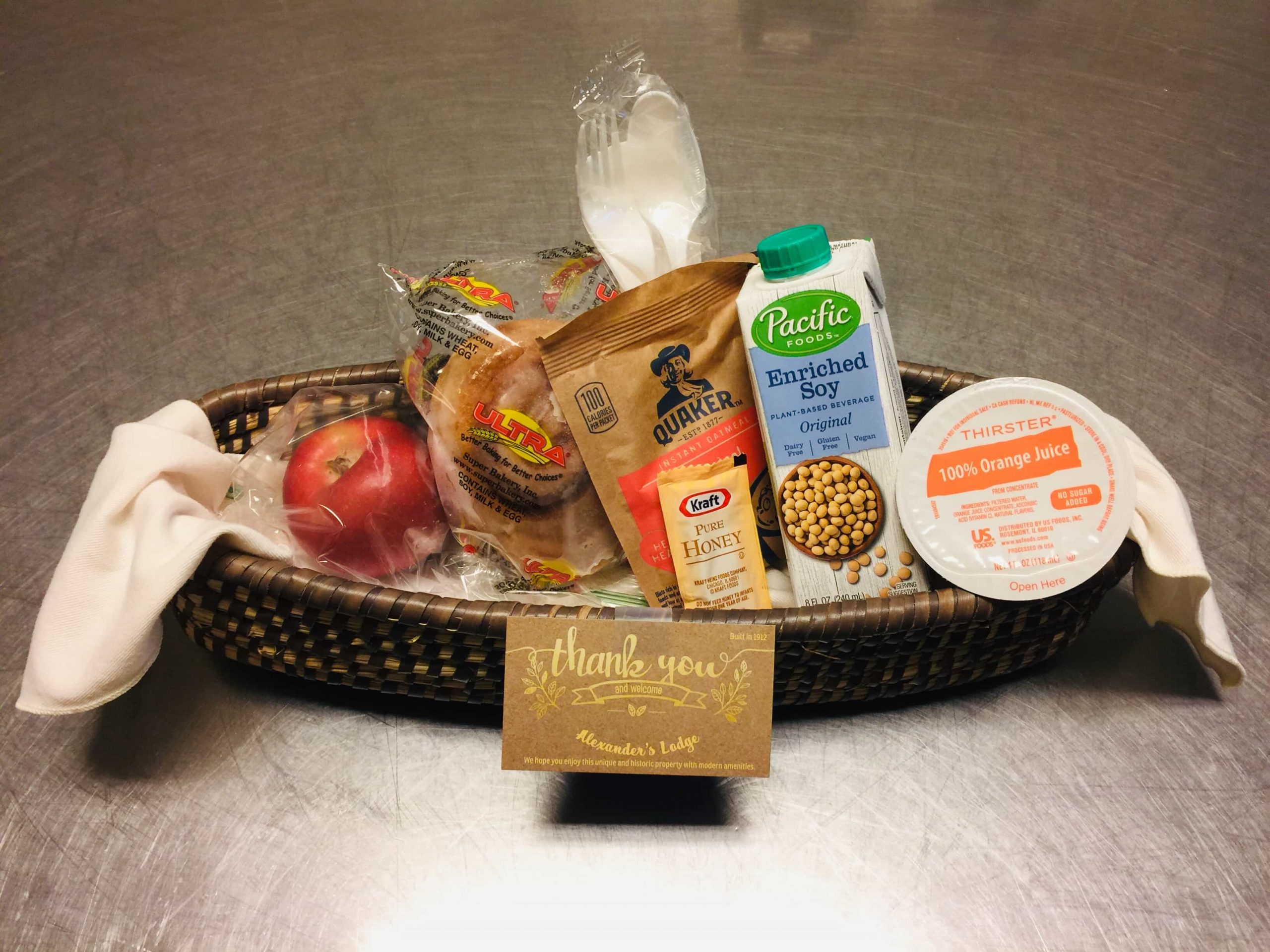 We provide a BREAKFAST BASKET with individually wrapped packaged items while still giving you the choice to select items. We will deliver this basked DIRECTLY to your room (with a knock on the door, placed outside your door).
Breakfast is not available for Chalet House and Summit Suite as they are equipped with full kitchen.
[V] = Vegan and Vegetarian
[GF] = Gluten Free
For each guest, select a combo and a beverage. Beverage options are: Orange juice, Reduced fat milk, Soy milk. The combo options are below.
Combo 1
Croissant sandwich
Muffin
Apple
Combo 2
Danish
Muffin
Trail mix
Combo 3
Oatmeal [GF, V]
Apple [GF, V]
Trail mix
Combo 4
Two boiled eggs in shell
Muffin
Apple